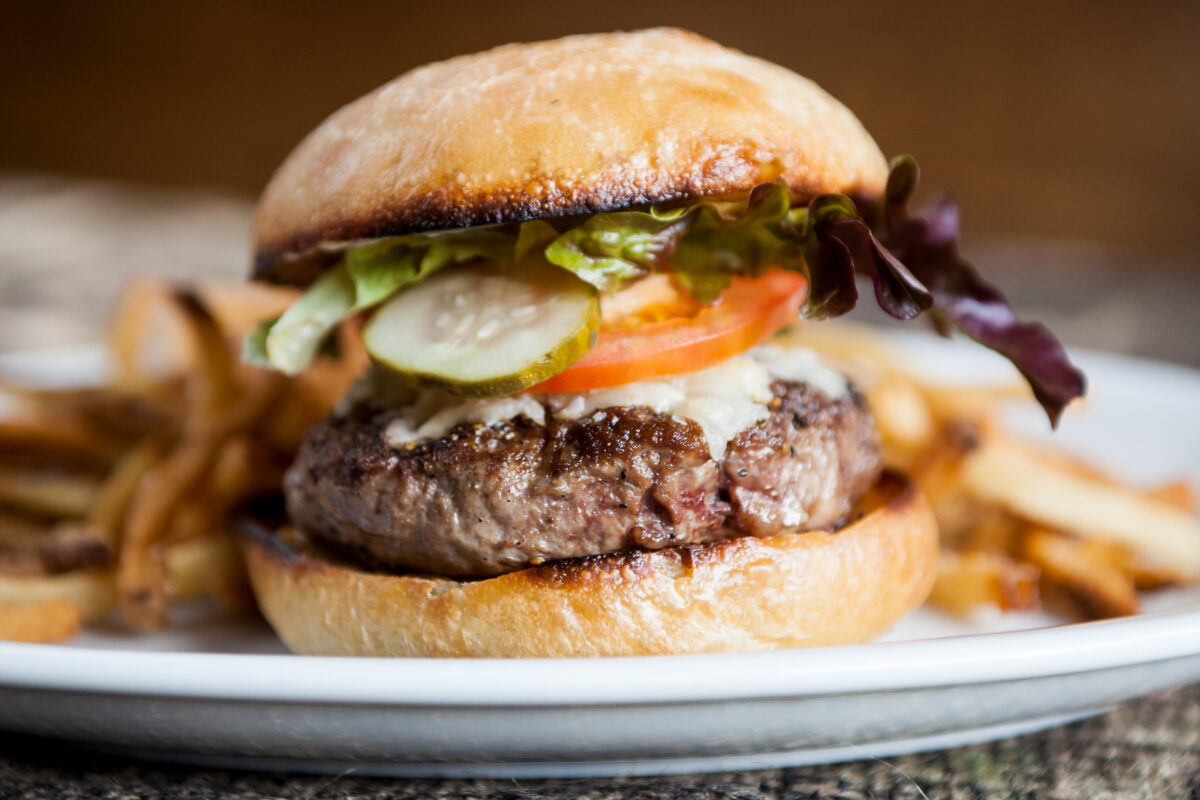 Grinding your own meat is a great way to use the whole animal. Every scrap or trimming I get from the animal goes through the grinder and gets used in sauces, stuffing's, terrines, or, as here, burgers. The venison and bison are very similar in appearance and taste, while the wild boar adds both balance to the gamey flavour and fat to the mix. Cooking the burgers in a cast-iron pan will give the patties a caramelized flavour and crispy golden crust. You can grill the burgers over charcoal for smokier flavour.
1 pound (450 g) ground venison

1 pound (450 g) ground wild boar

1 pound (450 g) ground bison

2 teaspoons (10 mL) kosher salt

1 teaspoon (5 mL) black pepper

2 tablespoons (30 mL) grapeseed oil or vegetable oil, for searing

8 hamburger buns, toasted

8 slices smoked cheddar cheese

Sliced red onion

Sliced dill pickles

Sliced tomatoes

Garlic Aioli

Hot mustard
In the bowl of a stand mixer fitted with the paddle attachment, or in a large bowl by hand, mix together the venison, wild boar, and bison. Divide the mixture into eight 6-ounce (170 g) portions and, using your hands or a burger patty press, shape into patties. Place the burgers on a baking sheet lined with parchment paper and store in the fridge, covered, for at least an hour. Chilling the burgers before searing will keep them from breaking apart.
Heat a large cast-iron skillet over high heat for 2 to 3 minutes.
Season both sides of the patties with a pinch each of salt and pepper. Add the grapeseed oil to the pan. Place the patties in the pan (working in batches if needed) and cook, flipping once or twice, for 2 to 3 minutes per side for medium-rare doneness. (Flipping too often can cause the burgers to fall apart and not get the desired flavourful crust on the outside.) Cook to an internal temperature of 125°F (50°C) for medium- rare doneness or 135°F (57°C) for medium doneness (pink).
Place each burger on the bottom of a toasted bun. Top with smoked cheddar cheese and your desired toppings. Top with the other bun half.